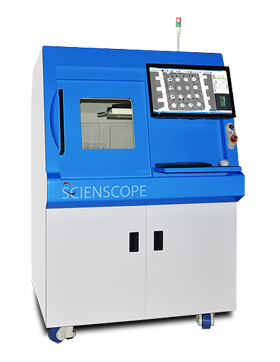 23 Aug

Camtronics, S.A. Purchases Scienscope X‐Scope 2000

FOR IMMEDIATE RELEASE
Contact:
Todd O'Neil: Business Development Mgr./National Sales Mgr.
1‐603‐819‐8933 toneil@scienscope.com

Camtronics, S.A. Purchases Scienscope X‐Scope 2000

Chino, CA — July 2016 — Scienscope International, a complete inspection solutions provider, is pleased to announce the recent sale of an X‐Scope 2000 to Camtronics, S.A., a contract manufacturer for the aerospace, medical, telcom, and industrial sectors.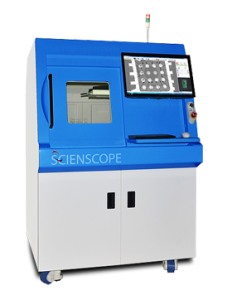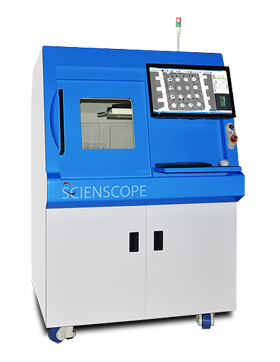 Camtronics recently purchased an X‐SCOPE 2000 X‐Ray Inspection System from Scienscope: a full featured, high‐performance x‐ray inspection system with an unbeatable price‐to‐performance ratio, which includes all of the advanced features you would expect to find on a much more expensive x‐ray inspection system.
"The Scienscope X‐Scope 2000 is a great technological advancement in X‐ray inspection. Such an advanced machine is typically not so easy to use but the X‐Scope 2000 was very easy to learn, and very flexible for daily use in a contract manufacturer environment," commented Federico Ortiz, Business Development Manager, Camtronics, S.A.. "We can run faster and higher volume inspections compared to our previous X‐ray system. The easy to use software interface, high quality images, and zero maintenance combined with great technical support does make a difference. In addition, having the ability of the remote feature to inspect real time parts with our customers, provides an 'on the spot' solution giving us a huge advantage in our industry! Most importantly, due to its characteristics and our line of business, it can be used on a wide variety of products, from TC Probes to PC Boards, this versatility is helping us to investigate/determine errors and develop new controls on many of our production lines."
Located in Costa Rica and founded in 1985, Camtronics has carved out a spot among electronics contract manufacture service providers, being recognized as one of the top ten manufacturing companies in Latin America. Our resume and reputation has spread far beyond the shorelines, working closely with ground‐breaking industry leaders in aerospace, medical technologies, and telecommunications.
Camtronics currently holds the following certifications and standards:
ISO 9001:2008 "Subcontract assembly for general electronics/mechanical systems and subsystems."
ISO 13485:2003 "Subcontract assembly and packaging of electronics medical devices and general electronics/mechanical systems and subsystems."
Currently implementing the requirements for the SAE AS9100C Aerospace Standard certification
IPC‐J‐STD‐001: In‐House Certified Trainer
IPC‐A‐610: In‐House Certified Trainer
For more information about Camtronics, S.A., please visit www.camtronicscr.com or email business@camtronicscr.com or fortizq@camtronicscr.com. For more information, please email Scienscope at info@scienscope.com, call 1‐800‐ 216‐1800 or visit www.scienscope.com.